Commercial Line Painting Preparation
Painting lines or markings on roadways and parking lots is a common undertaking when it comes to commercial property maintenance. Preparation is key to ensure a quality application and long lasting paint job. Regardless of the surface or paint, it is crucial to have cleared the surface from any contaminants. Let us help you.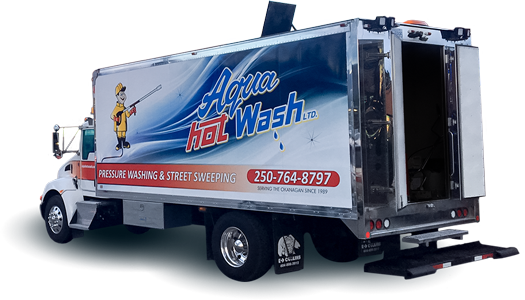 Preparing your parking lot or road surface for Line Painting
Making the most of your maintenance budget is essential for any commercial property. Aqua Hot Wash can be an effective partner in ensuring that your paint project will last and not weather prematurely.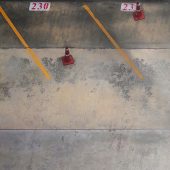 Assessing Surface Condition
Line Painting Preparation requires a few necessary steps, such as identifying the surface and the condition of the previous paint application, to best develop a plan for your project's execution. Understanding the all the details of your pavement, as well as types of paints used previously, will allow our technicians to effectively layout a successful surface preparation.
Stripping the Surface
While line preparation sounds straight forward, our teams will have to determine the best process to strip contaminants and old paint. This can pose various challenges depending on paint types or surface material.
Not all surface material will react the same way when it comes to the removal of paint or other coats. This can potentially change a straight forward surface stripping project into a complex undertaking. Aqua Hot Wash's teams are trained to identify potential issues and address them before they can interfere with your project.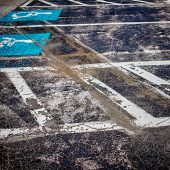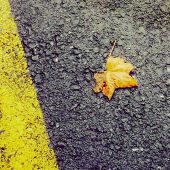 Environmental Factors
Our technicians are educated and trained in recognizing potential environmental factors. The state of the surface, the level of its contamination, and the condition of your previous paint will all impact how we addresses the collection of the loose debris throughout the surface preparation treatment.
Minimize Downtime
Planning the details of your project in advance, and applying Aqua Hot Wash's Know-How to our game plan, allows us to best utilize our team and industry specific equipment. It will allow us to streamline the process and ensure that your surface is properly prepared with the least amount of interruption to your business and overall site maintenance. Contact our staff today to plan, quote, and schedule your project with Aqua Hot Wash.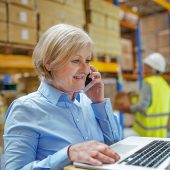 Gallery Line Painting Preparation
Regular maintenance on your equipment, property and buildings is important. From small jobs to commercial scale, each time you invest in protecting your livelihood, you should feel you are working with someone as invested as you are.
With a wide variety of options available, we want you to be confident in your choice. With over 30 years of service in the Okanagan Valley our expertise in this area and industry are unparalleled. Quite simply, we know how to manage any issue presented to us, and if it's something that's out of our wheel house, we will direct you to others who are experts in that field. We are confident that our work ethic and results will please you every time, and our customer service will keep you as a returning customer.
Benefits of Choosing Aqua Hot Wash

Aqua Hot Wash has been operating in the Okanagan Valley for a generation. We know our weather, our history, and what you need for your job. We ensure:
Safe Process
Professional Technicians
Professional Equipment
Easy to Schedule
Our work speaks for itself! We want you, our clients, to make the right choice for their job, whatever the size! If you'd like to see more or ask any questions we are available and happy to assist you.