Aqua Hot Wash Scrubbing and Cleaning
Aqua Hot Wash has scrubbing solutions that are just right for your commercial or industrial property, and combined with our sweeping solutions, we can ensure you have the best clean possible.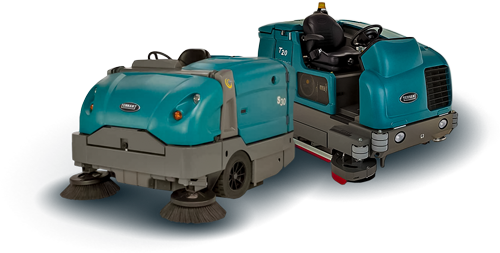 Professional Scrubbing & Sweeping in Kelowna, Vernon, and Penticton
We want your space to be clean and safe for all your staff members and clientele. Whether you need daily, weekly or bi-weekly cleaning, we will help you keep your facilities safe and looking great.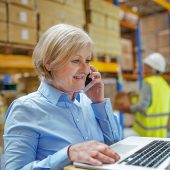 Hospitals, Malls, Airports and Arenas
These highly visible traffic areas for clients, staff, customers and patients get a lot of use. Scuffing, spills and staining can set in very quickly on your mixed material surfaces. Make sure a thorough scrubbing is part of your regular cleaning routine not only for aesthetic purposes, but also the sanitation of your pathways.
Warehouses, Commercial and Industrial Spaces
Your floors take everything you throw at them, sometimes literally! Machine residue, chemicals, spills, scuffing from fork lifts and hand lifts, soot and many other forms of contaminants all settle on your floor. Make sure to keep them safe and clean with a thorough scrubbing in your maintenance and upkeep.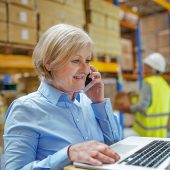 Regular maintenance on your equipment, property and buildings is important. From small jobs to commercial scale, each time you invest in protecting your livelihood, you should feel you are working with someone as invested as you are.
With a wide variety of options available, we want you to be confident in your choice. With over 30 years of service in the Okanagan Valley our expertise in this area and industry are unparalleled. Quite simply, we know how to manage any issue presented to us, and if it's something that's out of our wheel house, we will direct you to others who are experts in that field. We are confident that our work ethic and results will please you every time, and our customer service will keep you as a returning customer.
Benefits of Choosing Aqua Hot Wash

Aqua Hot Wash has been operating in the Okanagan Valley for a generation. We know our weather, our history, and what you need for your job. We ensure:
Safe Process
Professional Technicians
Professional Equipment
Easy to Schedule
Our work speaks for itself! We want you, our clients, to make the right choice for their job, whatever the size! If you'd like to see more or ask any questions we are available and happy to assist you.