Residential Drain Cleaning
Clogged, rusting, frozen drains and water lines can be unexpected surprises and require careful attention when it comes to maintaining and cleaning them. Mishaps while cleaning or thawing lines can be costly, and clogged or frozen drains can quickly create unwelcome flooding issues. Prevent further damage by connecting with our professional team.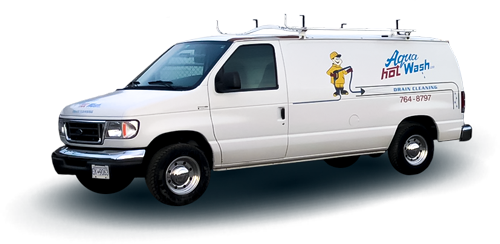 Professional Drain Cleaning and Thawing in the Okanagan
Water lines, drains, and culverts in the Okanagan Valley are exposed to a lot of environmental scenarios. Freezing in winters, drainage issues in spring due to new root growth, and clogged drains in the fall due to build-up all lead to obstruction in the flow of your waterworks. Aqua Hot Wash Technician's have been trained in evaluating blockages and know how to developing an educated approach to resolving the issue.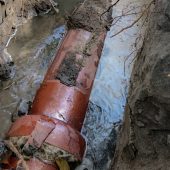 Manage Potential Costly Repairs
Plugged drains or water lines are never a pleasant surprise, but if treated incorrectly by an unsuccessful jetting or thawing your headache may only grow. For example, the wrong pressure for your pipes could turn into a costly, untimely repair. Replacing a line should be a last resort and not happen as a result of trying to unclog it through less experienced hands or accident.
Hi-Pressure Line Jetting & Roto-Augering
Grease, rust, and foreign objects are most commonly found to obstruct water lines and drains, causing floods or reduced flow. Aqua Hot Wash has over 26 years of experience in clearing out stubborn clogs by utilizing hi-pressure line jetting (hydro jetting) or roto-augering.
We utilize these techniques in both residential as well as commercial environments to ensuring an unobstructed flow in water lines, sinks, toilets, tub drains, floor drains, and even culvert drains.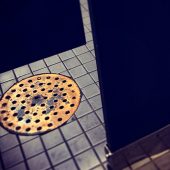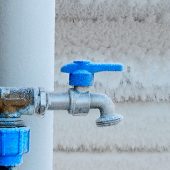 Dealing with Ice Build-up and Line Thawing
Ice build-up on rooftops and in gutters can develop into costly damage when it thaws if not managed properly. Aqua Hot Wash offers professional water line, culvert, and drain thawing in residential and commercial locations.
All these services ensure that you will not have to worry about your frozen lines or drains throughout the winter months, just call us for your appointment today.
Inspections
Are you noticing a reduced flow or slow drainage? Aqua Hot Wash offers Video Camera Inspections with our locator units to determine where your obstructions are occurring. Using our equipment we can not only determine where the clog may be but also the best approach to free it, or advise you if the obstruction may be reason for repair.
Call Aqua Hot Wash for your lines Video Inspections today.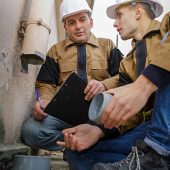 Regular maintenance on your equipment, property and buildings is important. From small jobs to commercial scale, each time you invest in protecting your livelihood, you should feel you are working with someone as invested as you are.
With a wide variety of options available, we want you to be confident in your choice. With over 30 years of service in the Okanagan Valley our expertise in this area and industry are unparalleled. Quite simply, we know how to manage any issue presented to us, and if it's something that's out of our wheel house, we will direct you to others who are experts in that field. We are confident that our work ethic and results will please you every time, and our customer service will keep you as a returning customer.
Benefits of Choosing Aqua Hot Wash

Aqua Hot Wash has been operating in the Okanagan Valley for a generation. We know our weather, our history, and what you need for your job. We ensure:
Safe Process
Professional Technicians
Professional Equipment
Easy to Schedule
Our work speaks for itself! We want you, our clients, to make the right choice for their job, whatever the size! If you'd like to see more or ask any questions we are available and happy to assist you.