Industrial Pressure Washing Farms, Ranches, or Stables
Grime, dirt, minerals and other kinds of agricultural debris can build up on your equipment surfaces. Make sure it doesn't interrupt your day by maintaining their surfaces with a pressure wash. We have the right cleaners to shine your cylinders without putting your livestock or livelihood at risk with harmful detergents.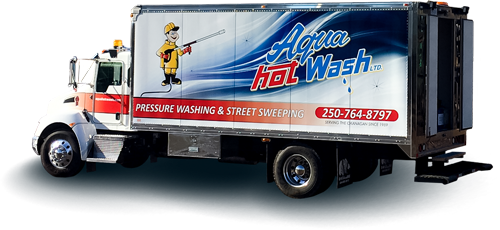 Benefits of Professional Farm and Equipment Cleaning in the Okanagan
Your farm never sleeps, and your equipment cannot afford to take a break. Aqua Hot Wash will visit you on-site to make sure you keep on schedule. Our experienced team will make sure your vehicles and machines are sparkling clean. Contact us today for a quote.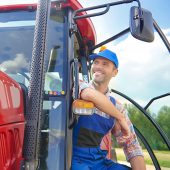 Prevent Repair
Mud, grease, dirt, plant material, animal waste… your equipment gets exceptionally dirty. By keeping your vehicles clean and clear of debris and build up, you will prolong the life of the intricate workings vulnerable to the elements.
Your spotless surfaces will give you another advantage: identifying trouble before it happens. When your machinery is washed it is much easier to perform maintenance as well as see cracks or leaks that could become larger problems if left unaddressed.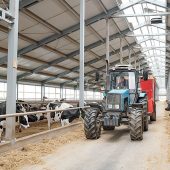 Keep Your Farm and Property Safe
From livestock to field crop, you know how quickly pests and disease can threaten your livelihood. Prevent exposure and contamination from being transported between fields or other areas with a regular cleaning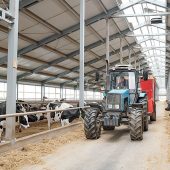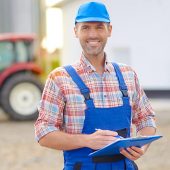 Stay On Schedule
Our professional pressure wash technicians will arrive on your schedule and ensure your gear is cleaned thoroughly and quickly, meaning you won't lose any daylight to maintenance.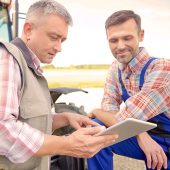 Expert Assistance
We know you are used to carrying the load. A Farmer's work is specialized and never done, and there are never enough hours in the day. Let our experienced staff lend a hand and do some upkeep for you.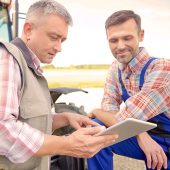 Regular maintenance on your equipment, property and buildings is important. From small jobs to commercial scale, each time you invest in protecting your livelihood, you should feel you are working with someone as invested as you are.
With a wide variety of options available, we want you to be confident in your choice. With over 30 years of service in the Okanagan Valley our expertise in this area and industry are unparalleled. Quite simply, we know how to manage any issue presented to us, and if it's something that's out of our wheel house, we will direct you to others who are experts in that field. We are confident that our work ethic and results will please you every time, and our customer service will keep you as a returning customer.
Benefits of Choosing Aqua Hot Wash

Aqua Hot Wash has been operating in the Okanagan Valley for a generation. We know our weather, our history, and what you need for your job. We ensure:
Safe Process
Professional Technicians
Professional Equipment
Easy to Schedule
Our work speaks for itself! We want you, our clients, to make the right choice for their job, whatever the size! If you'd like to see more or ask any questions we are available and happy to assist you.