Residential Fence Washing
Your fence protects your property through every season, and every season leaves a mark. Whether your composite or wood fencing is affected by water, mud, mildew, moss or mould, we will help brighten and protect your investment in your yard.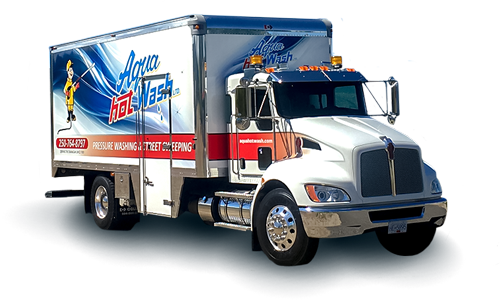 Fence Washing in Kelowna and Surrounding Area
Add an extra layer of protection by adding a sealant to your service. Sealing your surface can add years to the life of your wood fencing.
Whether as a single service, or part of a package to get your whole home ready for the outdoor season, contact us today to speak to our knowledgeable staff about all the options available for you and your yard.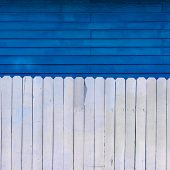 Renew Instead Of Replace
Replacing a fence is no small feat or expense. Invest a little and get a huge return by regular care to your fencing. Power washing is a quick, easy way to refresh your existing boards and a great way to brighten up your yard. Put off a costly replacement later with a little care an attention now.
Remove Build-Up
Your fence is busy protecting your home, standing guard in all kinds of weather. Eventually you will need to replace your fence, but why not extend it's life first. Pressure washing can remove elements like moss, algae, dirt, pollen, and even mold from your wood or composite fencing, preventing erosion from these organic elements.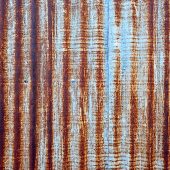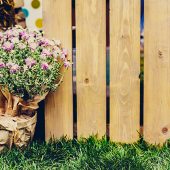 Improve Yard Appeal
In the Okanagan we spent a lot of our time outside. Whether you want to use your yard to entertain or create a retreat for yourself, or maybe you're looking to sell your home, a dirty fence can be an eyesore. Invest a little in your silent sentry and give that fence a face lift!
Prepare Your Surface
If you're planning on staining or painting your fence, you will want to remove any dirt or mould from it's surface. If you do not, your coats will not apply properly and you may be faced with flaky surfaces, forcing you to start again, reapply, or add more layers. Aqua Hot Wash can help you do it right the first time.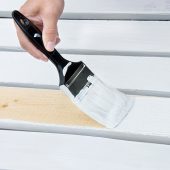 Regular maintenance on your equipment, property and buildings is important. From small jobs to commercial scale, each time you invest in protecting your livelihood, you should feel you are working with someone as invested as you are.
With a wide variety of options available, we want you to be confident in your choice. With over 30 years of service in the Okanagan Valley our expertise in this area and industry are unparalleled. Quite simply, we know how to manage any issue presented to us, and if it's something that's out of our wheel house, we will direct you to others who are experts in that field. We are confident that our work ethic and results will please you every time, and our customer service will keep you as a returning customer.
Benefits of Choosing Aqua Hot Wash

Aqua Hot Wash has been operating in the Okanagan Valley for a generation. We know our weather, our history, and what you need for your job. We ensure:
Safe Process
Professional Technicians
Professional Equipment
Easy to Schedule
Our work speaks for itself! We want you, our clients, to make the right choice for their job, whatever the size! If you'd like to see more or ask any questions we are available and happy to assist you.