Commercial Road Construction Cleanup
Road Construction can be messy. It leaves its imprint in ways not easy to remove. Laying down the last of your lines is not the end of the job. Aqua Hot Wash has the right vehicles to put the polish on your project.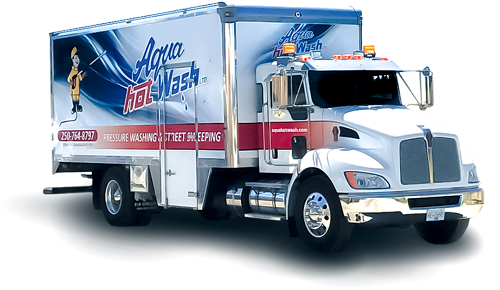 Road Construction Cleanup in the Okanagan
When you work in road construction, you can't afford to slow down. We can come in and with fresh eyes help with the finishing touches, during the day or night.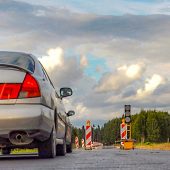 Keep Traffic Moving
Whether you're a municipality or a private contractor, the project is only finished once the road can be opened and traffic can begin moving safely. This is where gravel, asphalt debris, or other construction remnants can become a bothersome hazard. Our teams are trained to come in once construction has been completed and free the site from various pollutants.
Roadways, Driveways, Private Roads, or Sidewalks
Debris and other byproducts of a job will accumulate during construction and can be a danger to traffic and pedestrians alike. Our pressure washing technicians will utilize our industry tools as well as specialized vehicles to remove contaminants and potential hazards.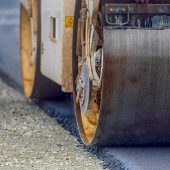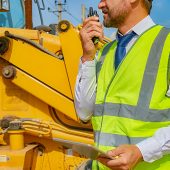 Attention to Detail
The cleanup process of a road construction site can vary and some items will require specialized solutions, such as utilizing our Specialized Sweeper & Vacuum Trucks as well as our Pressure Washing Vehicles. We assess each construction site's state and its environmental factors before we begin deploying our equipment to ensure the best result.
Safety Review & Quality Control
Road construction cleanup can be a simple or complex undertaking; the factors and characteristics of a job site are different from location to location. From road construction sites to every place we work, the safety and quality of our performance is paramount, and we want to ensure nothing is overlooked.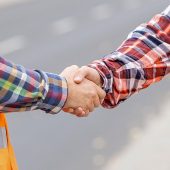 Regular maintenance on your equipment, property and buildings is important. From small jobs to commercial scale, each time you invest in protecting your livelihood, you should feel you are working with someone as invested as you are.
With a wide variety of options available, we want you to be confident in your choice. With over 30 years of service in the Okanagan Valley our expertise in this area and industry are unparalleled. Quite simply, we know how to manage any issue presented to us, and if it's something that's out of our wheel house, we will direct you to others who are experts in that field. We are confident that our work ethic and results will please you every time, and our customer service will keep you as a returning customer.
Benefits of Choosing Aqua Hot Wash

Aqua Hot Wash has been operating in the Okanagan Valley for a generation. We know our weather, our history, and what you need for your job. We ensure:
Safe Process
Professional Technicians
Professional Equipment
Easy to Schedule
Our work speaks for itself! We want you, our clients, to make the right choice for their job, whatever the size! If you'd like to see more or ask any questions we are available and happy to assist you.