Commercial Fire Restoration
If you have experienced the effects of a fire, you know how thoroughly devastating it can be. Not only the damage from the fire itself, but also from the efforts to extinguish it. Aqua Hot Wash has hands-on experience helping businesses and neighbourhoods recover from these profound events.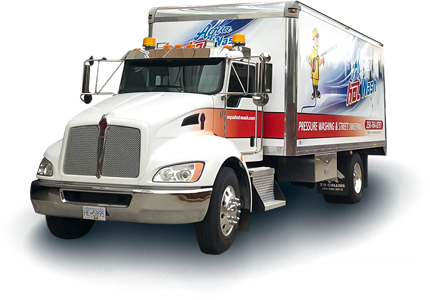 Fire Retardant Removal and Restoration in the Okanagan
A fire can lead to a clean up of every aspect of your home or business. Let Aqua Hot Wash take away some of the stress and assist.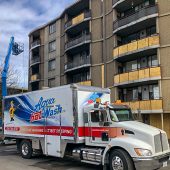 Fires and Property Damage
Whether it is your building or that of a neighbour, smoke and fire damage leave lasting marks on your buildings and equipment. Soot and other remnants from a fire can leave your exterior walls and property looking like a lost cause.
The silver lining is that soot and staining are the worst of it in some cases, and some discoloration can be removed and the surface underneath restored, preventing unneeded renovation.
Forest Fires and their Impacts
In British Columbia and the Okanagan we face forest fires every year, and each fire season we are faced with the potential remnants of a successfully fought fire. Retardant dropped from our firefighting heroes can coat homes and other equipment exposed to the elements and may leave a red tint on what it touches.
Aqua Hot Wash has gained valuable experience in removing and restoring your property through our experiences removing retardant other forms of property recovery from forest fires.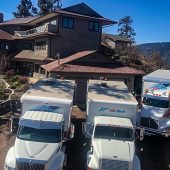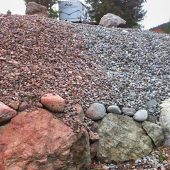 Property Cleaning
Fire Retardant or other fire fighting chemicals can cause all sort of discolorations on your property, making the task to clean everything seem daunting. Our Aqua Hot Wash teams have the patience, and experience to take care of this particular issue for you as well.
Vehicles and Property alike
Fire retardant and soot do not differentiate when it comes to what it covers up. Our teams understand that even our prized possessions such as boats, ATV's, motorcycles and bikes may get covered and need restoration.
Our Pressure Wash Technicians are trained to clean fleets of vehicles as well as heavy or delicate machinery, giving them the expertise to clean some of the most complicated objects. Be assured we will assess every clean and work towards the best possible outcome.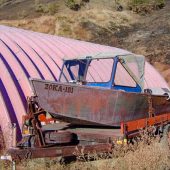 Regular maintenance on your equipment, property and buildings is important. From small jobs to commercial scale, each time you invest in protecting your livelihood, you should feel you are working with someone as invested as you are.
With a wide variety of options available, we want you to be confident in your choice. With over 30 years of service in the Okanagan Valley our expertise in this area and industry are unparalleled. Quite simply, we know how to manage any issue presented to us, and if it's something that's out of our wheel house, we will direct you to others who are experts in that field. We are confident that our work ethic and results will please you every time, and our customer service will keep you as a returning customer.
Benefits of Choosing Aqua Hot Wash

Aqua Hot Wash has been operating in the Okanagan Valley for a generation. We know our weather, our history, and what you need for your job. We ensure:
Safe Process
Professional Technicians
Professional Equipment
Easy to Schedule
Our work speaks for itself! We want you, our clients, to make the right choice for their job, whatever the size! If you'd like to see more or ask any questions we are available and happy to assist you.