Commercial Street Sweeping
Roads see a lot of action, whether private or public. Over time, they are bound to take the wear and tear of traffic. Potholes, cracks, debris from nature and vehicles all collect along the sides and medians. Street sweeping represents an important part of road maintenance, and Aqua Hot Wash can help.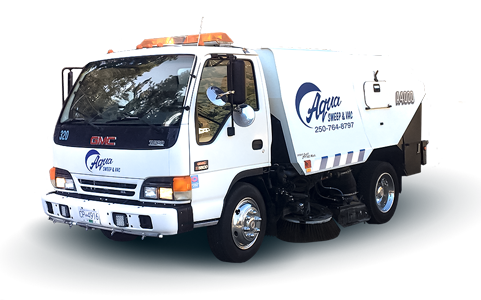 Benefits of Street Sweeping in the Okanagan
Sweeping has a number of benefits, including improving appearance, keeping the effects of the elements to a minimum and removing potentially dangerous detritus.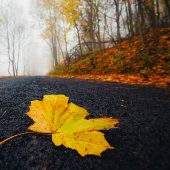 Seasonal Cleanings
Commonly the Okanagan Region experiences beautiful summers as well as winters, however these seasons do bring their fair amount of dirt and debris for roadways, driveways, and pathways. Aqua Hot Wash has grown its fleet of vehicles and equipment to take on all of our clients sweeping needs; from streets to underground, driveways to sidewalks, we will have a solution for you.
Reduce Potential Hazards
Flat surfaces may not seem dangerous at first glance, but debris and build-up can bring their own perils like wet leaves creating slick surfaces, litter creating tripping hazards, gravel build up leading to slippage. It is essential to keep your surfaces clean and clear to protect those using your walkways, lots and roads. Our Sweeper & Vacuum Trucks are equipped for just these scenarios, utilizing their special designs we can relatively quickly clear parking lots, plazas, and other surfaces.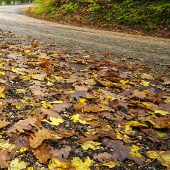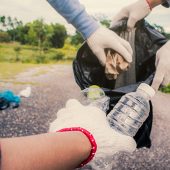 Environmental Approach
Our sweepers allow us to additionally work towards a cleaner environment, as our they are designed to collect debris and allow easy transport upon collection. Parking lots, public spaces, or even driveways can collect various garbage and pollutants, which can take quite some time to collect and dispose of if collected individually. Our specialized vehicles will allow for an efficient removal and reopening and access to your property.
From Parking Lots to Streets
Regardless of your surface, property, or application, our street sweeper and vacuum trucks can handle just about any project. Aqua Hot Wash is equipped with specialized ride on sweeping and scrubbing equipment should you need a more specialized approach for underground structures or warehouses.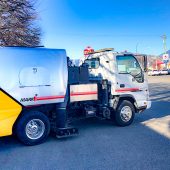 Regular maintenance on your equipment, property and buildings is important. From small jobs to commercial scale, each time you invest in protecting your livelihood, you should feel you are working with someone as invested as you are.
With a wide variety of options available, we want you to be confident in your choice. With over 30 years of service in the Okanagan Valley our expertise in this area and industry are unparalleled. Quite simply, we know how to manage any issue presented to us, and if it's something that's out of our wheel house, we will direct you to others who are experts in that field. We are confident that our work ethic and results will please you every time, and our customer service will keep you as a returning customer.
Benefits of Choosing Aqua Hot Wash

Aqua Hot Wash has been operating in the Okanagan Valley for a generation. We know our weather, our history, and what you need for your job. We ensure:
Safe Process
Professional Technicians
Professional Equipment
Easy to Schedule
Our work speaks for itself! We want you, our clients, to make the right choice for their job, whatever the size! If you'd like to see more or ask any questions we are available and happy to assist you.