Residential Deck Washing
Here in the Okanagan, so much of our lives happens while taking in the sunny climate that characterizes our lovely valley. Patio living is an extension of our home. Never be intimidated by a dirty deck before having company over! Aqua Hot Wash is here to help.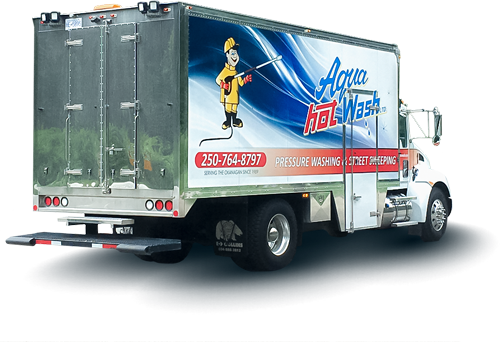 Power or Pressure Washing Your Deck in the Okanagan
If you have a balcony, patio or deck, we can clean it as part of a summer spruce up, or just on its own. It deserves the right treatment, and with our expertise you can be confident we will deliver. From concrete and pavers, bricks or stone, or even wood or composite, we have the knowledge to not only get you set up for this season, but we will help you protect it year-round.
Don't let discolouration, mold, mildew, moss and other forms of build-up get you down. Call Aqua Hot Wash today!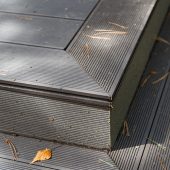 Property Value
Investing in your property is never a bad idea, and a deck is something that can dramatically decrease or increase your home's value. Make sure it looks its best for friends, family, or prospective buyers by having it pressure washed. It's a quick and easy way to brighten your little slice of heaven.
Home Health
Your deck is out in the elements and can build up mold and algae quickly, regardless of the product its made of. Scrubbing this build up by hand can lead to particulate in the air potentially leading to them being inhaled! Limit their impact by having Aqua Hot Wash pressure wash this build up away.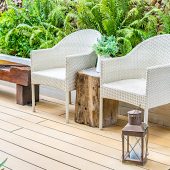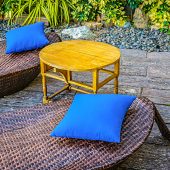 Longevity
Your deck already improves your home simply by existing. Eventually it will need to be replaced, but to avoid unnecessary repairs or untimely replacement, keep your deck clean. By washing it seasonally and treating it with other protection like staining or other barriers to avoid rapid contamination, you will give your deck an extra shield against the elements.
Enjoy Your Outdoor Space
There is nothing better than coming home from work, enjoying the Okanagan sun and indulging in food and drink on your own home oasis. Even the hardiest deck can start to fade, and a dingy deck can get you down. Spend a little to see a huge return on your home satisfaction. Kick up your feet after Aqua Hot Wash does the heavy lifting revitalizing your patio.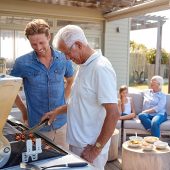 Regular maintenance on your equipment, property and buildings is important. From small jobs to commercial scale, each time you invest in protecting your livelihood, you should feel you are working with someone as invested as you are.
With a wide variety of options available, we want you to be confident in your choice. With over 30 years of service in the Okanagan Valley our expertise in this area and industry are unparalleled. Quite simply, we know how to manage any issue presented to us, and if it's something that's out of our wheel house, we will direct you to others who are experts in that field. We are confident that our work ethic and results will please you every time, and our customer service will keep you as a returning customer.
Benefits of Choosing Aqua Hot Wash

Aqua Hot Wash has been operating in the Okanagan Valley for a generation. We know our weather, our history, and what you need for your job. We ensure:
Safe Process
Professional Technicians
Professional Equipment
Easy to Schedule
Our work speaks for itself! We want you, our clients, to make the right choice for their job, whatever the size! If you'd like to see more or ask any questions we are available and happy to assist you.