Commercial Patio Washing
Your patio is an oasis for your patrons. It allows them to indulge in your products while enjoying the beautiful environment we live in. Don't let their setting for satisfaction be marred by grass, mildew, moss or debris. Aqua Hot Wash can come during your company closures and clean your patios quickly.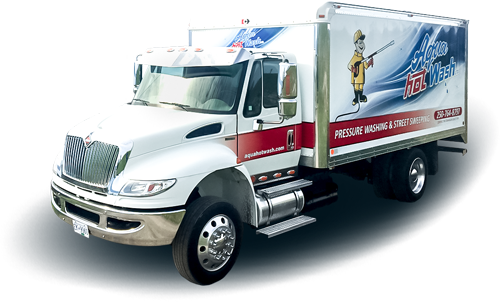 Benefits of Patio Pressure Washing in the Okanagan
Let us help you keep your patio performing at its peak! Aqua Hot Wash comes quickly and ready to work, with expert knowledge of any of your surfaces.
Encouraging Patrons through a Clean Environment
You have a highly desirable outdoor dining area for your restaurant patrons, but if it isn't clean it will not attract clientele and your designated spaces will remain empty. These types of environments benefit from a regular clean by our Aqua Hot Wash teams.
Protect your Surface
Preventing long lasting or permanent stains on your patio can require a variety of approaches, ranging from hot to cold pressure washing and the use of specific disinfectants or cleaning chemicals.
Since the components and age of your patio can also require different solutions, it is key for our team to assess your patio's condition to apply the correct methods to ensure it has a thorough and proper clean.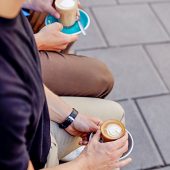 A Patio is not just a Patio
When the patio cleaning is performed most businesses forget their building exterior adjacent to the seating area as well as outdoor furniture. Our pressure washing technicians are trained to address your entire patio project, ensuring a customer's pleasant next visit. Ask our team about your complete patio clean today.
Discourage Dirt, Reduce Your Cost
Investing your time and setting a regular cleaning schedule has positive side effects. A professional pressure washing of your outdoor areas will promote a fresh and tidy setting and discourage visitors from littering or behaving in disregard for your environment. This can reduce the frequency or the intensity of future cleaning required to achieve a the best results on your next service.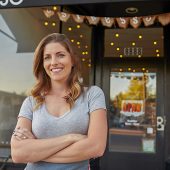 Regular maintenance on your equipment, property and buildings is important. From small jobs to commercial scale, each time you invest in protecting your livelihood, you should feel you are working with someone as invested as you are.
With a wide variety of options available, we want you to be confident in your choice. With over 30 years of service in the Okanagan Valley our expertise in this area and industry are unparalleled. Quite simply, we know how to manage any issue presented to us, and if it's something that's out of our wheel house, we will direct you to others who are experts in that field. We are confident that our work ethic and results will please you every time, and our customer service will keep you as a returning customer.
Benefits of Choosing Aqua Hot Wash

Aqua Hot Wash has been operating in the Okanagan Valley for a generation. We know our weather, our history, and what you need for your job. We ensure:
Safe Process
Professional Technicians
Professional Equipment
Easy to Schedule
Our work speaks for itself! We want you, our clients, to make the right choice for their job, whatever the size! If you'd like to see more or ask any questions we are available and happy to assist you.